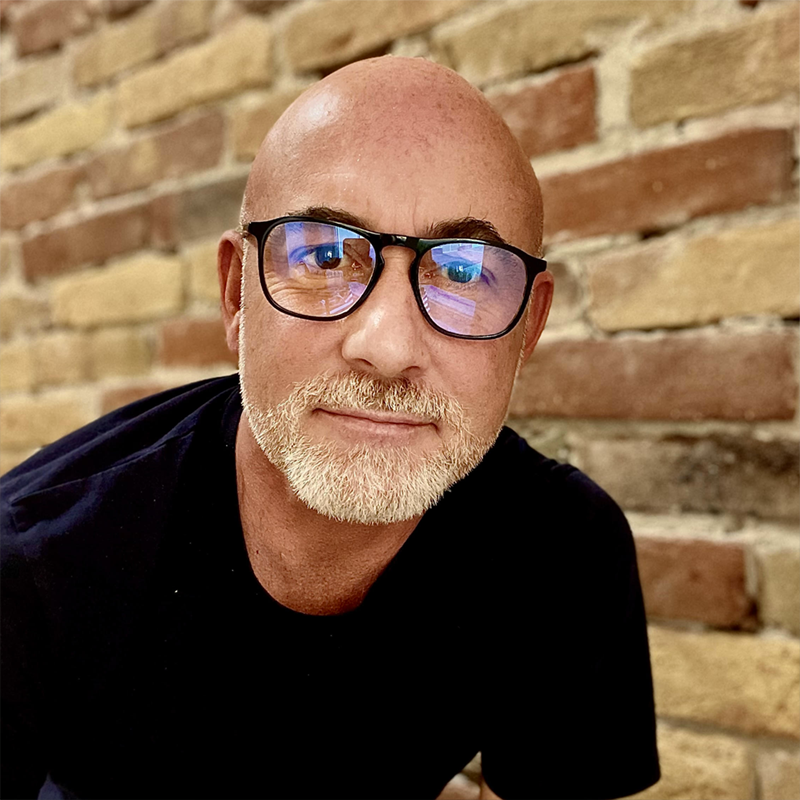 Jim is obsessed with engagement, since beginning his profession under Trevor Beattie at TBWA. This is the foundation of everything he writes, Creative-Directs, and how he mentors.

Jim has also Creative-Directed in creative departments from 3-45 in 7 different countries with multi nationalities.

Additionally, he has won every major international award (Creative and efficiency) in every media, in multi disciplines.

His most notable works include, Galaxy Chauffeur and bringing back "Why have Cotton when you can have silk", launching "It has to be Heinz" Globally and more recently "Terms Against Bullying" which not only won the most awards of 2021 but helped stop cyberbullying which increased due to lock downs.

An alumnus from Hyper Island, he is constantly pushing the boundaries in the social and digital space with the work he creative directs.

And finally, he's the proud owner of a state-of-the-art home office, due to Covid.
White Rabbit is an independently owned agency, connected to Per Pedersen and "The Network" Based in Budapest Hungary. Not only is it the most awarded agency in Hungary, but recognized as "The" creative Hotshop in the heart of Europe. Jims' role is as Strategic Creative Director, is to grow international business, mentor teams and look for new business opportunities.
In 2021 Jim worked on the campaign, "Terms Against Bullying" which the Drum Report reported was one of the worlds most awarded campaigns.
Jim was also involved with the account win for the supermarket chain Pennys, and the CEE account for the launch into the region of the "About You" online fashion retailer.
Jim went to Dubai in 2019 with the task to build from scratch a creative department offering, in what was a mainly PR led agency. In 6 months he had a multicultural team of 16 and had the Emarat Client buying into their new Brand line "Expect the Expected" with a £2 Million  multimedia launch campaign. Alongside this there were new business wins with the state-of -the-art Cleveland Clinic, Spinnys, Costa Coffee and the World Games.
As Creative director at H+K Jim looked after Shell, Nespresso and Activision mainly as well as mentoring and building their creative output.
Jim's role as Creative Director (DDB Barcelona) was to launch Cupra to the world and look after Audi International. Also he was tasked with managing and mentoring the huge multi-national team there.
Target McConnells (Now JWT Folk) is the oldest ad agency in Ireland. (100 years old) They wanted a change and a fresh pair of eyes, so Jim jumped at the chance. They had Vodafone and An-Post (Irelands version of Royal Mail) as well as many more interesting clients. The biggest piece of work Jim was directly involved with was launching Vodafones' sponsorship of the Irish Rugby team which is anchored around the newly created line #teamofus.
Jim worked as a Senior Creative at Fold7. While he was there Jim assisted in helping them win their first Gold at Cannes, their first Clio, and a Gold at the Campaign Big awards.
Jim served as a Board Director/Creative Director from 2008 to 2013. Paul Brazier reached out directly to Jim because of the previous work he did at 4Creative. Whilst there Jim headed up and won many accounts such as Tourism Australia and EDF plus launched Brand campaigns and tag lines, like "It has to be Heinz", "Restaurant Australia" "Feel Better Energy" and reintroduced "Why have cotton when you can have silk"
Jim regards working at 4Creative as a Senior Creative between 2006 to 2008 being possibly the best creative experiences he'd ever had, due to having the opportunity to work directly alongside the client—which made for much better work and where no idea was too hard to sell. Ultimately having Tom Taghom as Creative Director made the entire process feel easy to create world famous work.
Trevor Beattie invited Jim for a boozy lunch at Teatro in 2001 and after a few drinks he decided that he'd offer Jim his first proper job. For the next 2 years, Jim mostly worked on the on the News of the World and Sun accounts. During that time, he wrote and created over 30 TV ads, and in some cases directed them, too. That experience taught him everything he needed to know about film, from framing, editing, casting, art direction and storytelling. During those 7 years, TBWA had a creative department full of ad legends for him to learn from such as Ben Priest, Brian Campbell, All Moseley, Ed Morris, Paul Silburn, Matt Gooden, Danny Brooke Taylor and Ben Walker. There really was nowhere better to be in London in Advertising.
Clients, past and present.